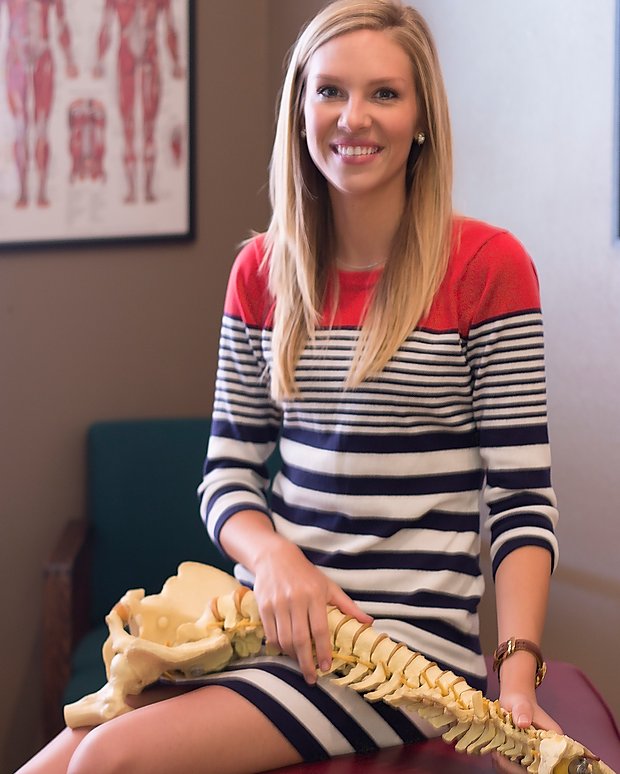 Dr. Jacquelyn Schorling Is proud to  be a chiropractor in the beautiful community of Windsor!  Even as a small child, Dr. Jaci knew she wanted to be a doctor.  While attending the University of Nebraska, Dr. Jaci attended a course where she was introduced to chiropractic. She quickly developed a passion for this natural healing art and knew undoubtedly, it was her life's calling. Her education continued at Cleveland Chiropractic College, where she received her Doctorate of Chiropractic.
During her first trimester in chiropractic college, Dr. Jaci was presented with an invaluable opportunity to perform a 4yr internship at the world renowned Acupuncture Society of America. While at the ASA, Dr. Jaci received over 800 hours of clinical training under Dr. Richard Yennie, the pioneer of Chiropractic Acupuncture. Dr. Yennie introduced Acupuncture to the chiropractic profession the 1950's and is one of the greatest "healers" in chiropractic history.  Dr. Schorling is honored to be certified in Chiropractic Acupuncture and is a Fellow of the Acupuncture Society of America.
Dr. Jaci is eager to improve the quality of life within her community by rising to meet the needs of her patients. She has specialized training in the following:  Infant & Pediatrics, Infertility Acupuncture, Auriculotherapy, Extremity Adjusting & Wellness Instruction.  Dr. Jaci has extensive training in prenatal and pediatric care and is continuing her post-graduate education through the International Chiropractic Pediatric Association, and enjoys helping women have healthier, more comfortable pregnancies. And healthier and happier babies! While we are a family practice, Dr. Jaci also works with a wide range of athletes, from weekend warriors to professional and elite. She has experience working with a number of local middle and high school teams, as well as marathon runners & triathletes. As a tennis enthusiast, Dr. Jaci has first-hand experience with chiropractic improving her athletic performance.