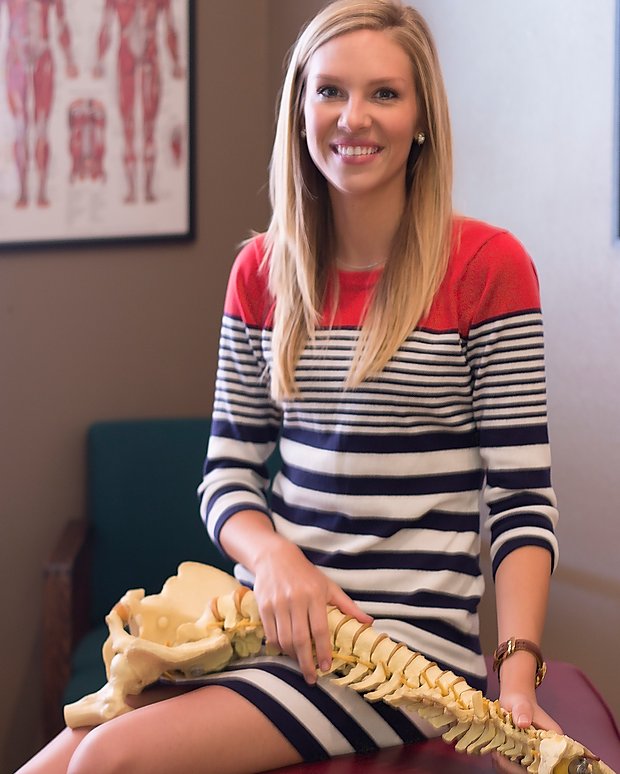 Dr. Jaci & Dr. Amanda
Dr. Jacquelyn Schorling is proud to be a chiropractor in the beautiful community of Windsor!  Even as a small child, Dr. Jaci knew she wanted to be a doctor.  While attending the University of Nebraska, Dr. Jaci attended a course where she was introduced to chiropractic. She quickly developed a passion for this natural healing art and knew undoubtedly, it was her life's calling. Her education continued at Cleveland Chiropractic College, where she received her Doctorate of Chiropractic. She opened Natural Living Chiropractic & Acupuncture in 2014.
During her first trimester in chiropractic college, Dr. Jaci was presented with an invaluable opportunity to perform a 4yr internship at the world renowned Acupuncture Society of America. While at the ASA, Dr. Jaci received over 800 hours of clinical training under Dr. Richard Yennie, the pioneer of Chiropractic Acupuncture. Dr. Yennie introduced Acupuncture to the chiropractic profession the 1950's and is one of the greatest "healers" in chiropractic history.  Dr. Schorling is honored to be certified in Chiropractic Acupuncture and is a Fellow of the Acupuncture Society of America.
Dr. Jaci is eager to improve the quality of life within her community by rising to meet the needs of her patients. She has specialized training in the following:  Infant & Pediatrics, Infertility Acupuncture, Auriculotherapy, Extremity Adjusting & Wellness Instruction.  Dr. Jaci has extensive training in prenatal and pediatric care and is continuing her post-graduate education through the International Chiropractic Pediatric Association (ICPA), and enjoys helping women have healthier, more comfortable pregnancies. And healthier and happier babies! She is Webster certified. While we are a family practice, Dr. Jaci also works with a wide range of athletes, from weekend warriors to professional and elite. She has experience working with a number of local middle and high school teams, as well as marathon runners & triathletes. As a tennis enthusiast, Dr. Jaci has first-hand experience with chiropractic improving her athletic performance.
When she isn't working, Dr. Jaci loves weekend adventures filled with snow boarding and cross country skiing, long bike rides, camping, and enjoying time with her husband, Scott, and her sweet Yorkie, Oscar. Together, they love traveling the world, eating great food, finding hidden beaches and soaking up the sun.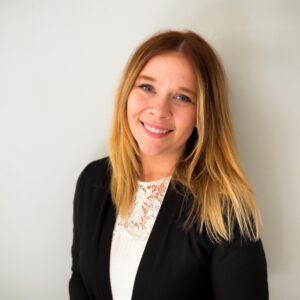 Dr. Amanda Butterbaugh joined our practice at the end of 2022. From the moment that you meet Dr. Amanda, you will sense the passion she has for her patients and for chiropractic. Her mission is to help empower families through chiropractic care, by aligning their spines and improving the mind-body connection. After searching for years, chiropractic found her in a unique way. Ever since she was 14, Dr. Amanda struggled with hemiplegic migraines, which were not only painful, but impaired her vision and focus as well during attacks. Many doctors had told her that this will be "something to live with", and that not much can be done for this diagnosis. When she was in undergrad, she began working for a chiropractor who adjusted her for the very first time at 19 years old. Dr. Amanda started to notice that her migraine attacks became less frequent, and, more importantly, less severe when one would come along. She also noticed an improvement in her overall mood and ability to handle stressful situations. She was immediately a believer in the power of chiropractic.
Dr. Amanda received both her Bachelors in Human Biology and her Doctorate of Chiropractic from Cleveland University- Kansas City. She graduated in August 2021. She is Webster certified through the ICPA, specializing in prenatal care. She is currently working on completing her 100 hours of acupuncture training, and looks forward to adding that skillset to her toolbox. She is also proficient in SOT, diversified, and activator. Dr. Amanda sees all patients of all ages and through all walks of life.
When she is not at the office, Dr. Amanda loves to go camping and hiking, as well as traveling to new places. She is a huge animal lover with three cats and one dog. The most memorable thing she has ever done was go on a 10 day trip to Peru in 2019 where she visited Machu Piccu, and was able to treat local residents in Arequipa, Peru.